The professionals at Green Consulting Group have prepared landscape plans for a variety of commercial projects ranging from 1/4 acre to over 100 acre commercial sites. Specific tasks provided during the preparation of landscape plans includes landscape area calculations, plant lists, planting details, the location, size, and type of all landscape materials to be used, and the general location and type of all existing vegetation to remain and be protected during construction.
Green Consulting Group has completed projects to code in jurisdictions including fourteen (14) counties and forty-one (41) municipalities in Florida. Our experience includes retail, restaurant, automotive, houses of worship, commercial/medical offices and industrial space Specific projects include:
Automotive
Auto Nation Acura
Auto Nation Chrysler Jeep
Auto Nation Honda
Auto Nation Porche
Vann Gannaway Chevrolet

Banking
Center State Bank
First Federal, Kings Ridge
First Federal, South Leesburg
Florida Choice Bank (6)
Republic Bank
United Southern Bank

Hotels
Best Western
Hampton Inn (2)

Houses of Worship
Congregation Sinai
DeLand Church of God
First Baptist Church of Mt. Dora
First Presbyterian Church of MD
First Baptist Church of Okahumpka
First Christian Church
Holy Cross Church
Liberty Baptist Church
Lighthouse Baptist Church
Mt. Tabor Church
Midway Baptist Church
North Lake SDA Church
Rose of Sharon Church
St. Mary's Missionary Baptist
St. Phillips Lutheran Church
Seminole Springs Baptist Church
Shepherd of the Hills Church
South Lake Christian Church
Southpointe Church
Way of Grace Church

Industrial
Christopher C. Ford (2)

Medical Office
Dr. Beck
Dr. Dillard
Dr. Karvasale
Files Veterinary Office
Leesburg Heart Center
McCloud Chiropractic Office
Radnothy-Perry Orthopedics
South Lake Hospital Office Bldg
The Dermatology Group
Usmani Medical Office

Office
Camelot Realty
Hofmeister Construction
Insurance General Contractors
Lake Sentinel
Neil Fischer Realty, Lady Lake
Tavares Commerce Center

Restaurant
Bennigans
Cracker Barrel
Golden Corral Restaurant
Kentucky Fried Chicken
Oakwood Smokehouse and Grill
Smokey Bones Restaurant (2)
Sunshine Bakery
Taco Bell

Retail
Ace Hardware (2)
BJ's Wholesale Club
Big 10 Tire (2)
Citgo (2)
Décor World
Dollar General (2)
Eckerds
84 Lumber
Fifth Avenue Auction House
Millennium Mall
Office Max
Palm Plaza
Pinch-A-Penny Pool & Spa
Play it Again Sports
Shoppes at Eustis Village
South Bay Automotive
Spectrum Printing
Target (6)
The Storage Depot
Tiffany's Bridal
Winter Haven Citi Centre Mall

Residential Developments
Beauclaire Ranch Club
Cottages at Water's Edge
Estates at Cherry Lake
Lost Lake Apartments
Oak Ridge
Lakeview Crest
Mission Rise

Assorted
National Deaf Academy
Harden Pauli Funeral Home
Leesburg Gateway
Lake Receptions
Irrigation
Green Consulting Group has prepared irrigation plans for a variety of commercial projects ranging from 1/4 acre to over 100 acre commercial sites. Specific tasks provided during the preparation of irrigation plans include providing locations for sprinkler heads, valves, controller and plumbing details, and sleeving locations.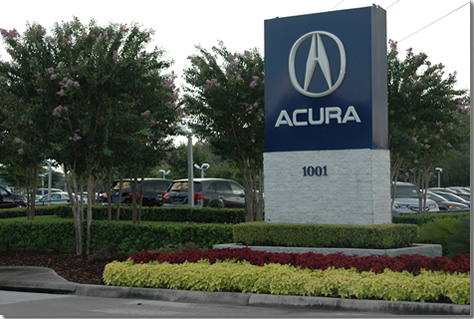 Projects include:
Ace Hardware, Mount Dora
Ace Hardware, Tavares
BJ's Wholesale Club
Bennigans at Hunters Creek
Big 10 Tire (3)
Center State Bank
CNL Bank
Christopher C. Ford (2)
Congregation Sinai
Courtesy Acura
Courtesy Chrysler Jeep
Courtesy Honda
Dr. Dillard
Cracker Barrel
84 Lumber
Florida Choice Bank (4)
Hampton Inn (2)
Harden Pauli Funeral Home
Lakeview Crest
Leesburg Heart Center
Lighthouse Baptist Church
Mission Rise
Neil Fischer Realty, Lady Lake
North Lake SDA Church
Oakwood Smokehouse and Grill
Office Max
Palm Tire, Tavares
Republic Bank
Sentinel Building
Shoppes at Eustis Village
Smokey Bones Restaurant (2)
SunTrust Bank
Target at Hunters Creek
Target at Lakeland
Target at Mount Dora
Target at Millenium Mall
Target at Turkey Lake Road
Target at Westland Terrace
Tavares Commerce Park
The Dermatology Group
Way of Grace Church
Winter Haven Citi Centre Mall


Green Consulting Group, Inc.
4070 United Avenue, Mount Dora, FL 32757
Ph: 352-357-9241 ~ Fax: 352-357-9278 ~ Email
LC26000288
Home | About Us | Landscape Architecture | Land Planning | Development Assistance
Municipal Planning | GIS/Mapping | File Upload | Personnel | Current Job Openings | Contact Us
Hosting & Production By